Homeschool Assistant
Short Term AIMer needed in Barcelona, Spain.
The Harrod Family is in need of a young lady (19 or older) to come for 3 months to assist in the homeschool classroom.
The Harrods have 2 children. Alaina is 12 going into 7th grade. Lincoln is 9 going into 4th grade.
AIMer would work 3-4 days a week in the classroom with the kids and many days Sis. Harrod would also be there as well.
AIMer would be encouraged to be involved in many aspects of ministry in the local church as well.
Spanish is not a requirement for assisting in the classroom.
Preferred service time would be Mid Sept. 2020 – Mid Dec. 2020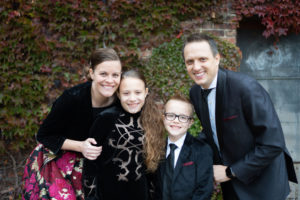 It's practically impossible for people not to fall in love with the city of Barcelona. It's an amazingly beautiful city, easy to navigate & safe, the local church people are also very loving & amazing as well. We are a very fast-growing work & there are always ways to be involved on AIM in Spain.
Having an AIMer help in this way allows Sis. Harrod to be freed up to work in the local & national church offices & other church duties that arise 1-3 x ́s a week.
Bro. & Sis. Harrod are the General Superintendent of the nation of Spain & over 10 daughter works.
They are looking for somebody who would come and fit in well with the kids & have a love for children, and a love for missions. Someone who is structured & self-motivated. AIMer would live in a rented room.
Tentative Budget
$1,400/month per adult- not including airfare to field
Missionary
Nathan and Tanya Harrod